1.5-7 inch/5-15 inch automatic electronic paper FPL laminating machine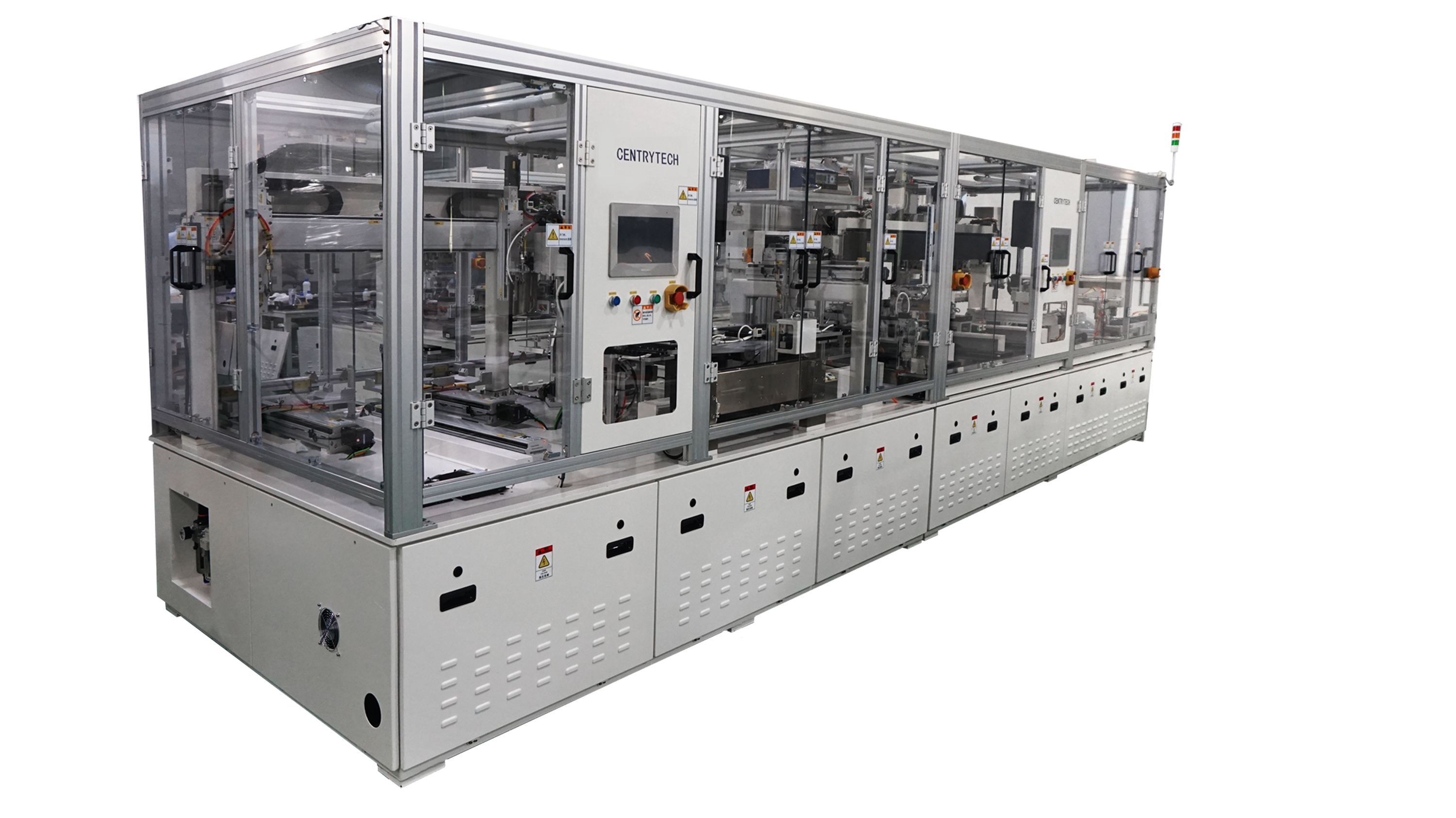 Specifically for the full-automatic attachment of electronic paper, with the attachment accuracy of ±0.1.
Its working steps are:
1. Which automatically feeds, grabs the corresponding position of the diaphragm with CCD​;
2. Attaches the electronic paper (FPL / PS) to the LCD quickly and accurately;
3. Grabs and places it on the belt line of the next equipment with manipulator.
​

1. Visual positioning system, high precision;
2. The debugging is convenient, and the product change is simple and fast;
3. Connecting production to reduce the defects caused by intermediate links;
4. Dual touch screen operation, easy operation;
5. The motion mechanism adopts high-precision linear module;
6. The position parameter adjustment is input through the touch screen to reduce the workload of mechanical adjustment;
​

Product Line Name

1.5-7 inch automatic electronic paper FPL laminating machine

5-15 inch automatic electronic paper FPL laminating machine

Capacity

4S/PCS

8S/PCS

Glass Requirements

Max:7.5″(Y-axis direction:130* X-axis direction:155)mm

Min:1.5″(Y-axis direction:28*X-axis direction:30)mm

Max:15.6″(Y-axis direction:221* X-axis direction:352)mm

Min:5″(Y-axis direction:80*X-axis direction:112)mm

laminating precision
(Visual alignment)

X-axis direction: ±0.1 mm (Product factors excluded)

Y-axis direction: ±0.1 mm (Product factors excluded)

X-axis direction: ±0.1 mm (Product factors excluded)

Y-axis direction: ±0.1 mm (Product factors excluded)

Overall Dimensions

Overall line length:5,800mm

Overall line width:2,150mm

Overall line height:2,250mm

Overall line length:7,700mm

Overall line width:2,400mm

Overall line height:2,250mm

Overall Line Weight

4200Kg

6000Kg

Air Source

Pressure:0.5-0.7Mpa
Air consumption:>750L/Min

Pressure:0.5-0.7Mpa
Air consumption:>750L/Min

Power Supply

Three-phase 380 v / 50 hz

Three-phase 380 v / 50 hz

Rated Power

11KW

13KW

Vacuum Source

Vacuum pumping speed ≥300 L/min ;negative pressure0~-100Kpa

Vacuum pumping speed ≥300 L/min ;negative pressure0~-100Kpa
​